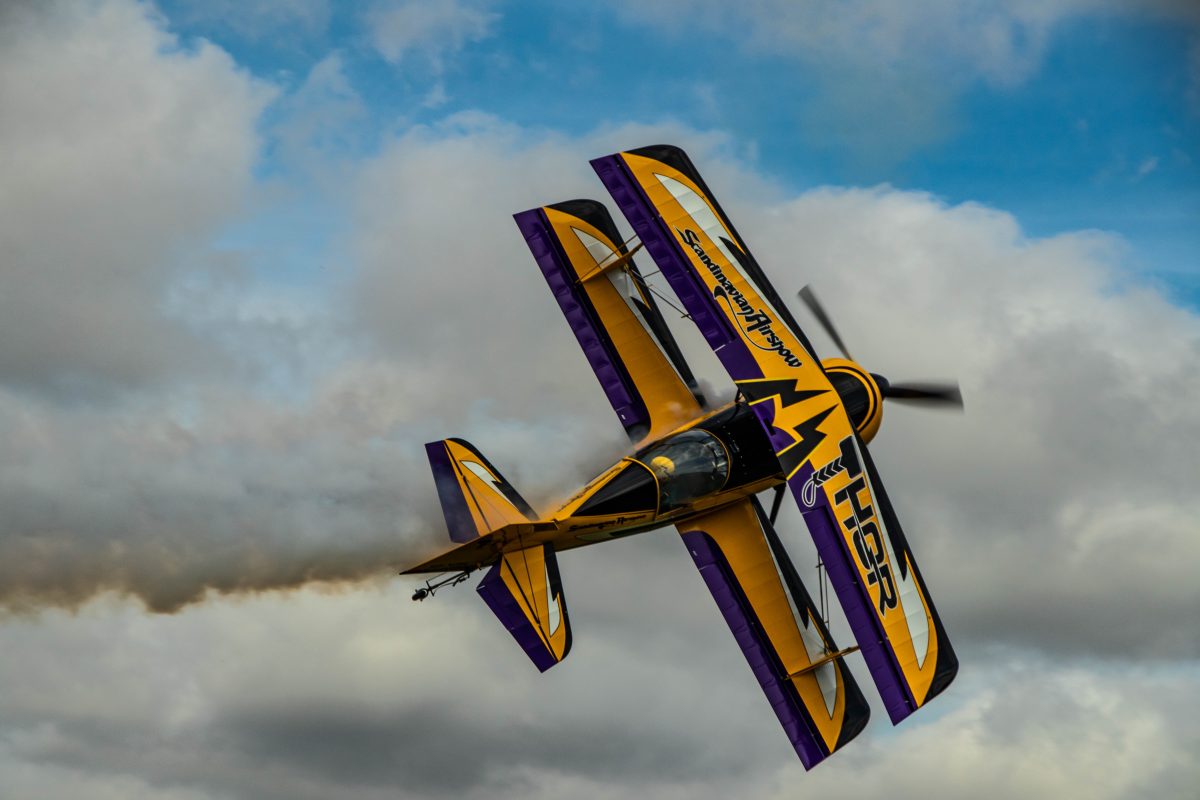 Estonian Aviation Days 2022 will take place on June 11-12, 2022
By today the annual Estonian Aviation Days have become traditional, being a largest aviation event in the Baltics. Celebrations of Estonian Aviation Days started 17 years ago, the initiators having been all this time Estonian Aviation Museum and Estonian Aviation Academy. The most essential partners of this event of ever-increasing popularity have been the Estonian Air Forces and Police and Border Guard (PBGB) Flight Squadron, Tallinn Airport, as well as the aerobatic groups of a number of friendly states. The main performer of this year will be the Scandinavian Airshow. Keep an eye on www.lennundusmuuseum.ee . Information and news about Estonian Aviation Days 2022 will be added there in order of their occurrence.
 Participants of Estonian Aviation Days 2022
Main organizers
 Flight programme participants (being specified)
Presentations of the Aviation Museum exhibits
Expected exhibitors (being specified)
XFLY– the largest Estonian airline ever
Estonian Private Pilots Association
Support Programme
Trampolines
Catapult
Tower jumps
Merry-go-round for children
Children's corner
Interest and pleasure flights – flights are performed by Aerocopter helicopter Robinson 44. (three seats, price  á 50 eur)
Preliminary Programme of Aviation Days on June 11th
9.30 Pilots briefing in VIP-hangar
10.00 The territory and exposition of the Aviation Museum will be opened for visitors
Payable pleasure and sightseeing flights start
The companies' advertising boxes will be opened
Open are attractions, sales outlets and children's corners
10.00 Demo flight of paragliders and motoparagliders
11.00 Demo flight by Jüri Kaljundi on a biplane Pitts S-2A
11.15 The main flight program begins
18.00 The territory of the Aviation Museum will be closed.
NB! The flight program and leisure flight options will be specified.
Preliminary Programme of Aviation Days on June 12th
Full overlap with the June 11 programme is planned.
NB! The programmes may be changed due to outside weather and other conditions
Aviation Days entrance fees:
general ticket for adults 15 €
schoolchildren  5 €
preschoolers free of charge
The Aviation Days tickets are also available in the roadside kiosks.
The Car Parking area is on the territory of Lange Moto Centre. In the interest of the speed of service the cars will be parked and then, together with buying the Aviation Days ticket, also the parking ticket (5 EUR) should be bought. The existence of the parking ticket will be checked on leaving the parking lot by car.The visitors are kindly asked not to leave their arrival for the last minute, which can lead to long queues of cars. In the interest of the speed of service please pay in cash, if possible.

Supporters of Estonian Aviation Days 2022